Melissa Bryant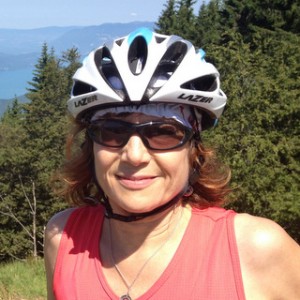 Department Chair/World Languages, Wayland HS – Wayland, MA
Melissa has been teaching Spanish for the past twenty seven years and has traveled extensively throughout Latin America and Spain, living for a year in both Ecuador and then in Chile.  She spent a year as well in Bogotá, Colombia teaching English as a Fulbright grant recipient.  Melissa has worked in three school systems and over the years has led numerous exchanges to Costa Rica and Spain, hoping to break through global barriers and to instill in student travelers an appreciation of Spanish culture, music, and language. She enjoys cooking and hiking and is an avid road cyclist.
Nicole Haghdoust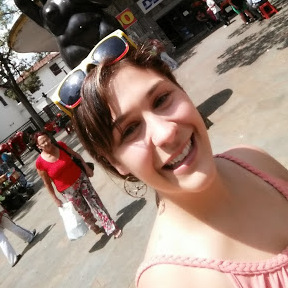 Spanish Teacher, Wayland HS – Wayland, MA
Nicole has her Masters in Spanish from Worcester State University and has been teaching Spanish for 8 years. She enjoys traveling to Spanish speaking countries both for the language practice and cultural immersion. Her most recent trip was a cultural journey through Colombia where she was able to attend Carnaval and visit South America's most modern city, Medellín. During her undergraduate studies, Nicole studied at La Universidad de Alicante in Spain. She has been leading trips with students to Spain and Costa Rica for the the past 6 years.
Brock Schardin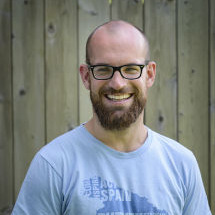 University of South Dakota, B.A., Spanish; The University of South Dakota, M.A., Spanish Education

During his undergraduate studies, Brock lived and studied abroad in Sevilla, Spain, at La Universidad Internacional de Menendez-Pelayo, where he developed a passion for Spanish culture and language. On campus, Brock was the Spanish Club president for three years and was deeply involved with service learning projects, including time spent as a volunteer teaching weekly Spanish lessons to local elementary students. He also led student volunteer trips to Santiago Atitlan, Guatemala; Memphis, Tennessee; Cabo San Lucas, Mexico; and the Crow Creek Indian Reservation in central South Dakota. Brock spent 2011 with AmeriCorps, teaching under-served youth in Houston, TX. After two years of teaching English through the Fulbright Program in Madrid, Spain, Brock is now pursuing an M.A. in Linguistics at the University of Tübingen in Germany. He enjoys playing music, snowboarding, and cycling. Brock has spent four summers leading Putney's Language Learning Spain program.
Kevin Whalen – Homestay Coordinator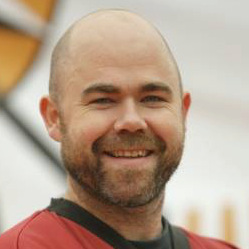 Education: Boston University, B.S., Communications, Sacred Heart University, M.A., Education, Instituto Cervantes, D.E.L.E. Superior.

Upon finishing his teaching certification and Master's degree, Kevin embarked on a three month European backpacking trip, ending with a five month stay in Seville, Spain.  Little by little, five months has turned into ten years  as Kevin's love of southern Spanish life has kept him from returning to his native New York City.  He has held a number of positions as a teacher of English as a second language and currently works as a high school English teacher in Seville.  An avid traveler, he spends most of his free time backpacking and has logged trips to Russia, Egypt, Israel, and Morocco. Kevin has twice been a leader on Putney's Pre-College Madrid and Barcelona summer programs.